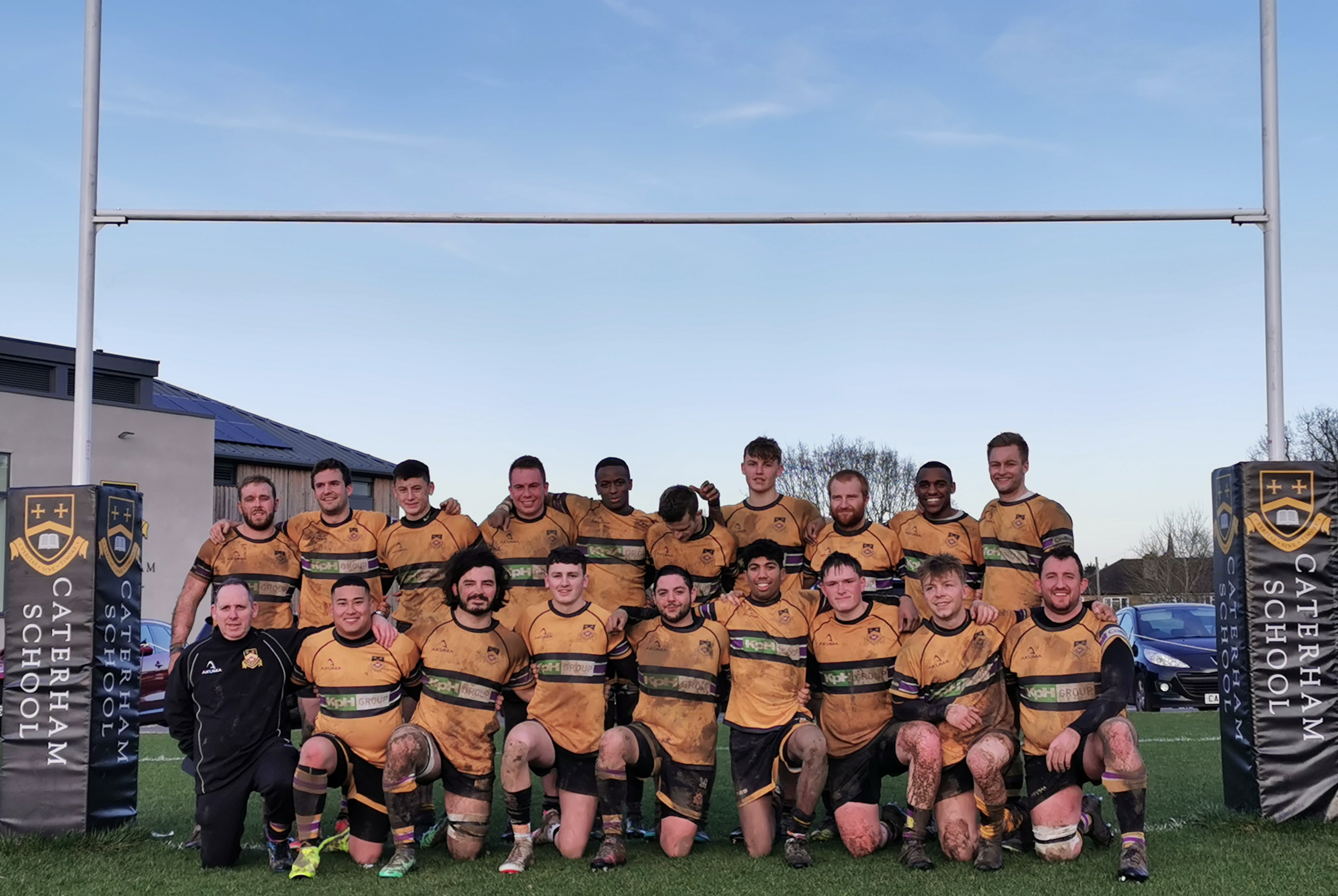 Old Caterhamians RFC is one of the biggest rugby clubs in Surrey. For those of you who might not know, it has been many years since Fairalls first started sponsoring the club. It all began with the Fairall family having close connections to Caterham school and the Old Cats club itself.
Last Saturday, some of us from Fairalls took the opportunity to watch the Old Caterhamians 1st team playing against the Bec Old Boys. We received a very warm welcome from George Williams, the former chairman who guided us through the recent update of the club.
It may have been a freezing cold afternoon but the warmth we felt from passion the team played with was indescribable. It was a very close and competitive match but the Old Caterhamians managed to scrape victory winning 20 – 18. Claiming their 3rd win since being promoted last season. The cheers of all their adoring fans and supporters filled the air and it was a such a pleasure to be among them.
A huge well done to the team and all the coaching staff as well as the fans. We wish the Cats good luck for the rest of the season and know they will make everyone proud. Thanks for having us and we will see you again very soon!