We are very excited to announce that we are sponsoring Luke Pearson, a local, professional boxer, throughout 2022. Luke, who is from Godstone, and now lives in Oxted, is a bricklayer by trade and is a customer of ours - so we feel particularly proud to be supporting him in his boxing career.
Luke's professional record currently stands at 3-0 (three wins, zero losses), having previously had 16 fights in the Queensbury Boxing League (winning 14 and drawing one). Last year, Luke fought on Dean Whyte's Blvck Box Management show, gaining his third professional victory against a tough opponent from Ukraine.
Luke's dedication to his sport sees him train 10-12 times per week around his full-time job as a bricklayer. His passion for boxing is easy to see – let's find out more about Luke and what motivates him to work so hard.
When did you first get into boxing and how did it come about?
I was born with a hole in my heart and my parents were told I'd always struggle with sport but that turned out not to be the case! My first love was actually football. I had trials at Milwall FC and played for Charlton Athletic's youth team for a year, then Sutton United. But they all said the same thing, that I wouldn't grow to be tall enough to be a professional footballer.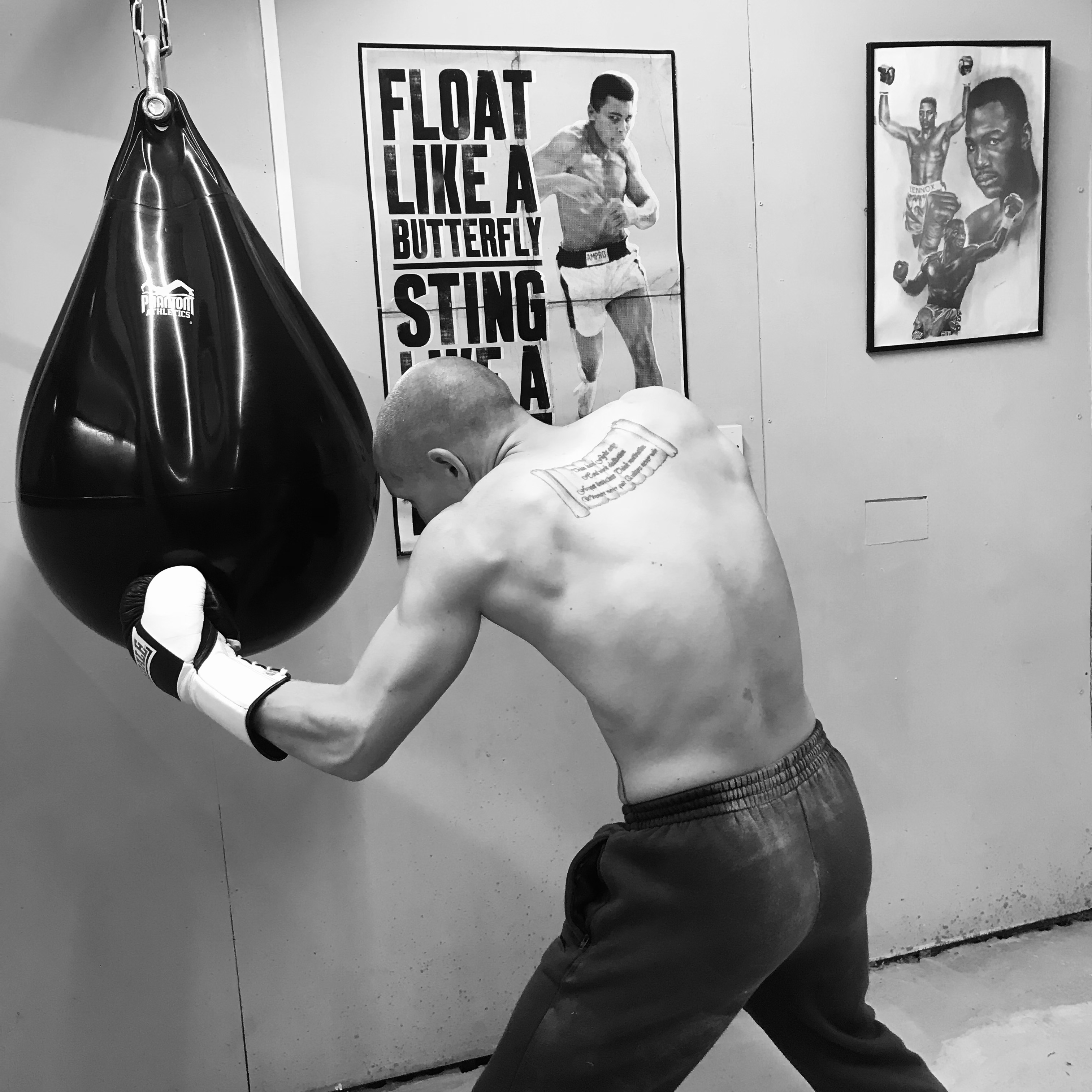 I only went to a boxing gym aged around 19 to keep my fitness up, but I took to it straight away and the trainers there said I had a talent for it. Within six months I was going to the boxing gym twice a day, at 6am before work and 6pm every evening. I became obsessed with it. It felt like a better fit than football and I loved the fact that it was only me in the ring. If I did something wrong, it was on me. I don't like losing. People have a perception that it's just two guys (or girls) having a tear up, but boxing's an art. It's more like a chess game.
My first ever proper boxing fight I wasn't meant to be fighting. I was at a boxing show watching some friends from the gym and someone on the show pulled out, so they threw me in. I didn't even have a pair of shorts, they had to find me someone else's boots and gumshield. I ended up winning on points.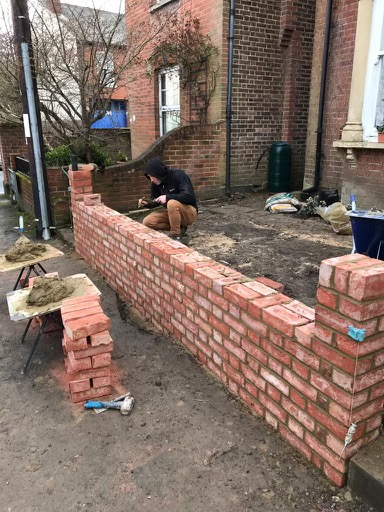 How long have you been a Fairalls customer? And how long have you been in the trade?
Since I left school at 16! I went straight into working full-time for my Grandad's building firm, labouring on different sites. Moving materials, preparing everything for the bricklayers, knocking up muck, concreting, doing patios. I'd be in and out of Fairalls at least two or three times a week, and still am (usually Taylors Hill yard, looking for sample bricks to match the houses we're working on, if we're building an extension). I also built my own gym from scratch two years ago so was constantly in Fairalls getting materials. I remember making four trips in one day when laying the concrete floor as I kept running out of ballast. I was fuming!
What does a typical day look like for you?
If I'm in training camp for a fight, like I am now, I'm up at stupid o'clock – around 5.30am, and in my gym at 6am to get in a good hours session before starting work at 8am. It might be a five-mile run on the treadmill, a weights circuit, skipping, shadow boxing, sprints, punching the bag etc.  
Workwise, I'm usually doing blockwork, building internal walls before the bricks are laid and loading bricks off pallets and re-stacking them to keep the bricklayers going. I might load out 2,000 bricks a day, so it's like my second workout! We work all over, but usually in the Caterham, Redhill, Westerham, Whyteleaf areas. I finish work around 2.30pm and leave at 4.30pm to drive to Guildford for a two-hour sweat out with my boxing trainer. He'll have me doing footwork drills, technical pads, sparring, and way too many press-ups.
What motivates you?
I want to win. I want to prove to myself that I'm capable of being in the ring with world-class fighters. It's not really the money, seeing my record improve drives me more. I'm currently ranked number 23 in Britain at my weight (super bantam) and after my next fight on 12 Feb I'm hoping to be in the top 15. I want to test myself against the best.
What would you say to someone who is interested in getting into boxing?
It depends if they're doing it for fitness or to compete. For fitness, it's one of the best things you can do. It teaches you respect, discipline and how to take a punch, which, let's be honest, is always handy! If you want to compete, you've got to give it your all. It's not the kind of sport you can do half-hearted. You get out what you put in.
I'd recommend joining a good local amateur club (I train with Guildford ABC) and getting the fundamentals in place, competing in tournaments.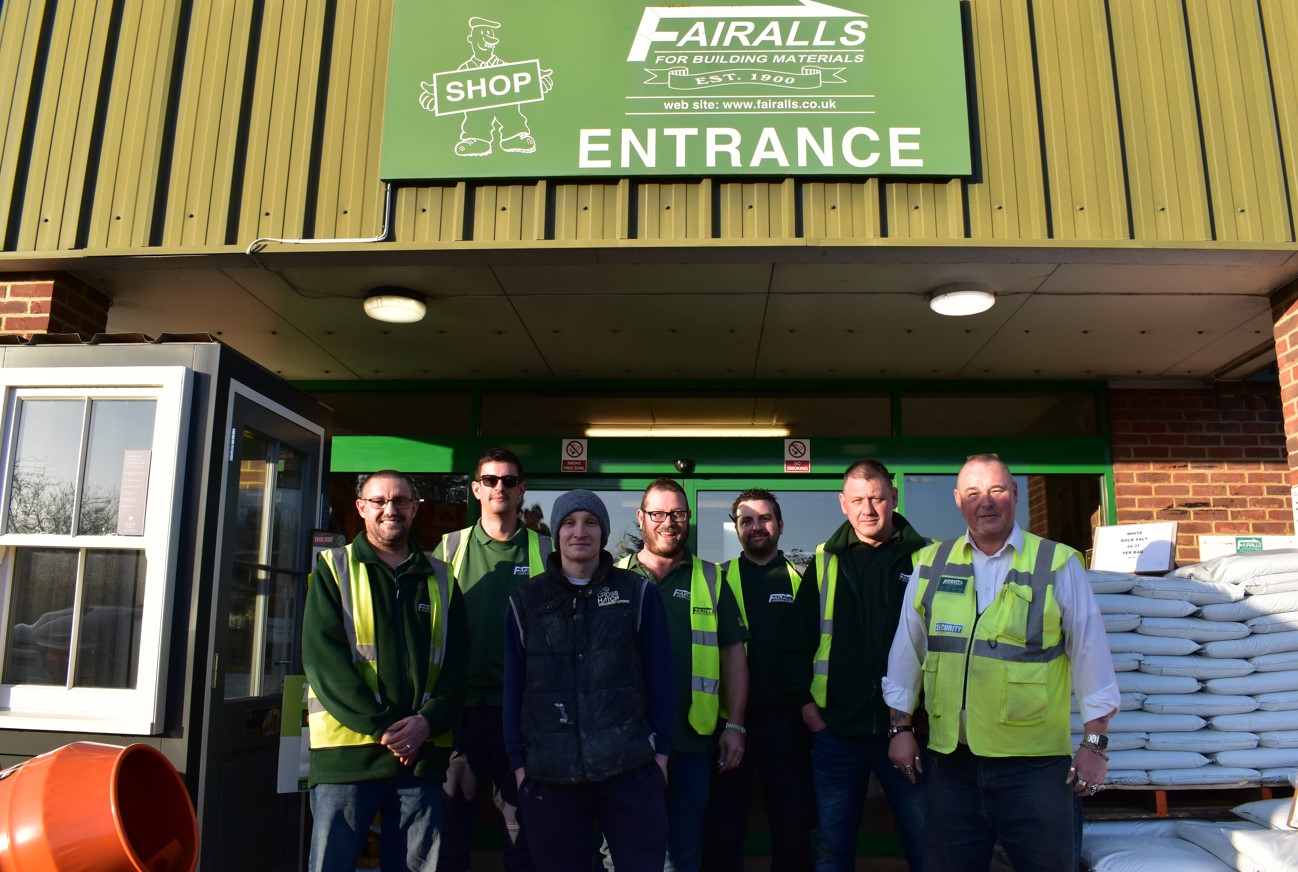 Most professional boxers have a good amateur record before they 'turn over' into the pro ranks, and are already national or European champions. I came to boxing later in life so I didn't have that amateur grounding. If I did have, I would have been moved up the ladder faster.
How do you manage nerves before a fight?
It's always nerve-wracking on fight night because you don't know what to expect. Just because you've put the hard graft in doesn't mean you're going to perform your best on the night. Backstage, I have music going to relax me and I try to have a laugh with the other fighters on the card to take my mind off it. When I get the call to warm up, my mentality switches and it's go-time.
Do you have any nicknames and if so, why have you been given them?
Over the years I've been called Pocket Rocket, because I'm small and quick. I've also been known as the Hand of Godstone. That one came about when I broke my wrist sparring and had metal plates put in, so my arm was made of steel.
What has been the proudest moment of your boxing career so far?
Before I turned professional, I had 16 fights on the Queensbury Boxing League, winning 14, drawing one and losing one. I won the novice, regional and national belts and had gone as far as I could go within that league. My proudest moment was my pro debut. It was a big step and it felt like I was finally on the path to achieving my goals and mixing with the level of fighters that would improve my game.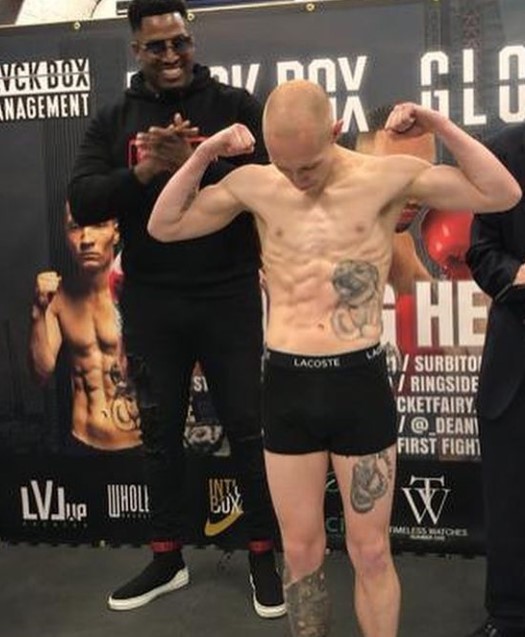 What is your boxing career goal?
To be inside the top 10 in Britain at my weight. I'd love to fight for a British title within the next two years and have that belt hanging up on my wall. From there, it's on to European and International titles. Everything I do, all the training and preparation I put in, is all working towards that. I've been focused on becoming a more composed fighter, a thinking fighter, and being able to anticipate and work out my opponent's next move before they can make it. Every fight I bring something different. I can punch, but I've got good feet and can make people miss.
When is your next fight and can you tell us more about it?
I'm fighting on Sat 12 Feb 2022 in Tolworth on a massive show promoted by Dean Whyte, the brother of World No 3. heavyweight champ Dillian Whyte. It will be my fourth professional fight, a six-rounder against a tough opponent and I'm bringing the heat!
There are 10 other fights on the same show, so it's going to be a great atmosphere with thousands in the crowd, Caribbean food and a stacked bar. Blvck Box Management, who is putting on the show, knows how to entertain. For anyone that wants to come down, I'd really appreciate the support!
How can we buy tickets?
Tickets are £40 each. Send me a message on 0789 114 7979 or DM me on Instagram @lukepearsonboxing. I'll be dropping tickets into Fairalls Godstone High Street in the next two weeks (end of Jan/start of Feb 2022)!
We are looking forward to following Luke's progress this year and we will be sharing his news and updates on our social media channels. Luke also has his own social media channels if you want to know more. You can find Luke on Instagram (@lukepearsonboxing) and Facebook.