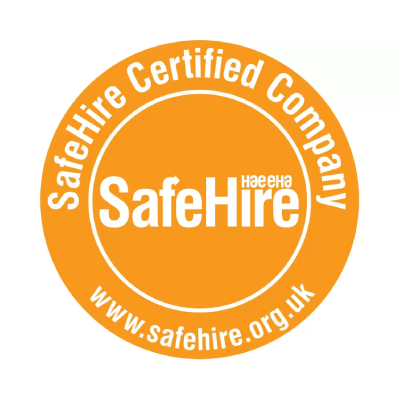 For any tradesman or tradeswoman, having reliable and high-quality tools is essential for delivering safe and effective results for clients. However, purchasing tools outright can be a costly investment, especially if it's a tool that will only be used for a specific project. This is where tool hire services come in handy by providing access to a range of tools at a more affordable cost. But how do you know the tools you're hiring are safe and up to industry standards? The answer lies in Tool Hire SafeHire certification.
What is Tool Hire SafeHire certification?
Tool Hire SafeHire is a certification scheme that was developed by the Hire Association Europe (HAE) and is recognized throughout the UK. It's designed to provide a standard for safe and responsible tool hire companies to adhere to. The scheme's aim is to improve the quality of customer experience and ensure that the tools hired from certified companies are maintained and supplied to a high standard.
Why is SafeHire certification important?
By choosing a tool hire company that has SafeHire certification, you can have peace of mind knowing that the company has been audited and meets strict standards. This will also protect you from any legal action that might arise from accidents or damage caused by a tool hired from an uncertified company. More importantly, it ensures that you are using tools that are safe, reliable, and have been thoroughly tested and maintained.
What are the benefits of Tool Hire SafeHire certification for you?
One of the main advantages of using a SafeHire certified tool hire company is that you can access a range of tools that can be used for a variety of projects. This can save you time and money as you won't have to purchase all the tools you need for one-off projects. Additionally, because these tools are regularly maintained and checked, you can be confident that they are in good working condition and won't cause harm or damage.
What are the benefits of Tool Hire SafeHire certification for tool hire companies?
Tool hire companies that achieve SafeHire certification are recognized as compliance with industry standards and best practices. This recognition helps to create confidence in their services amongst users and can provide marketing benefits. Tool hire companies can also benefit by achieving operational efficiencies through the implementation of better practices, which in turn can result in increased profitability.
All of our Fairall's Tool Hire branches are SafeHire certified, find your local branch here.