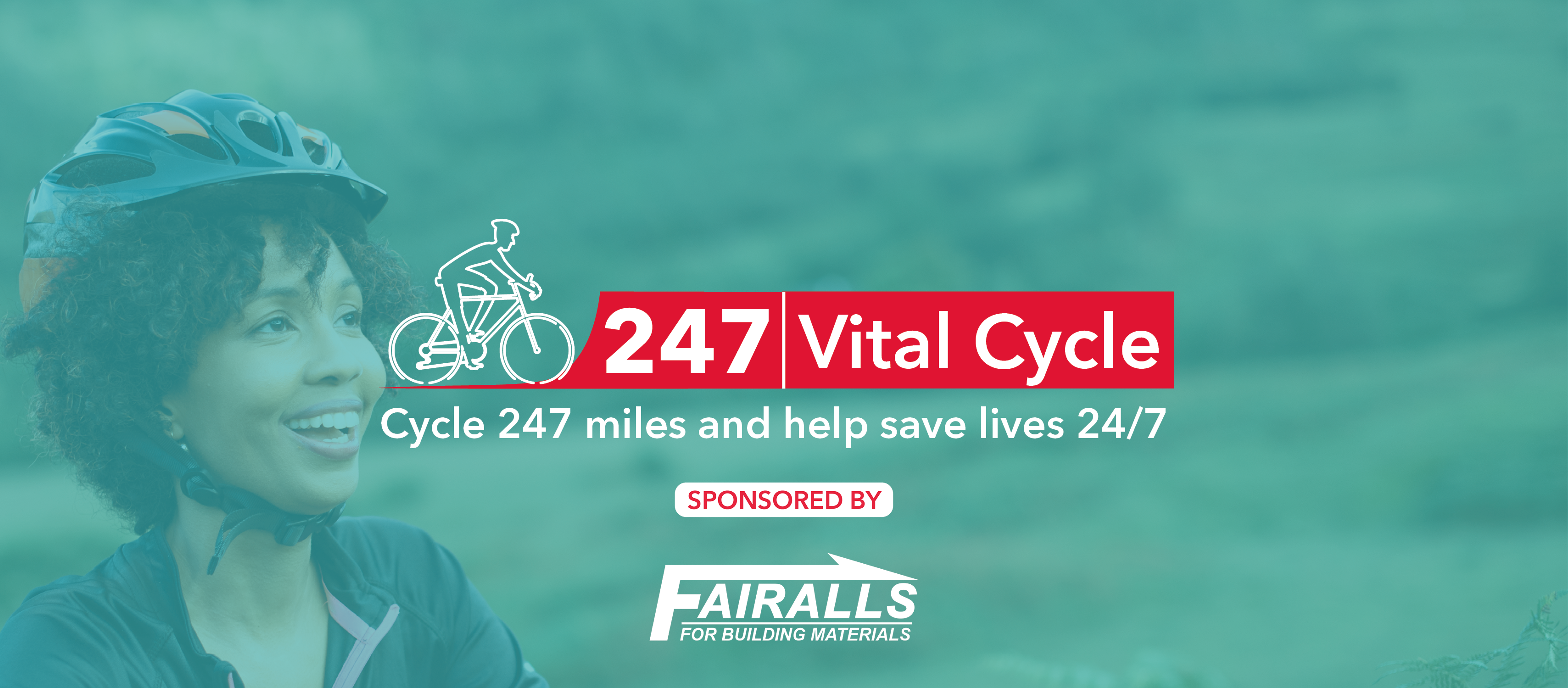 We are excited to be involved in a cycling challenge this month to raise money for our chosen charity, Air Ambulance Kent Surrey Sussex. The charity is encouraging cyclists of all ages across the South East to sign up for their inaugural 247 Vital Cycle fundraiser and cycle 247 miles throughout the month of October to help us raise vital funds.
We are very proud to be the main sponsor of this fundraiser and as a further show of our commitment to Air Ambulance Kent Surrey Sussex, we are taking on the challenge too! Our dedicated efforts will see us bringing an exercise bike in to our Godstone High Street branch to clock up our 247 miles between the 18th and 20th of October. We have lots of our Godstone High Street team and other local colleagues signed up to cycle on the bike while it is in branch to do their bit to contribute to our target.
The exercise bike will be located at our shop entrance so if you come into our Godstone High Street branch between 18th-20th October, you are likely to see one of our team pedalling away for Air Ambulance Kent Surrey Sussex!
How Can You Get Involved?
We would be very grateful for any donations to our challenge for Air Ambulance Kent Surrey Sussex. You can donate in branch, we will have a collection pot by our bike at our Godstone High Street shop entrance. Or you can donate online here. Any amount you can donate will be appreciated!
You can follow our progress on our Facebook page – send us words of encouragement or share our photos to help us spread the word about this fundraiser.
You can also take part in your own 247 Vital Cycle. Cyclists can take part on a static bike at home, indoors at the gym, outdoors in the fresh air or by combining indoor and outdoor cycling. You can complete their 247 mile challenge however you choose – whether cycling smaller amounts daily or endurance rides over a few days.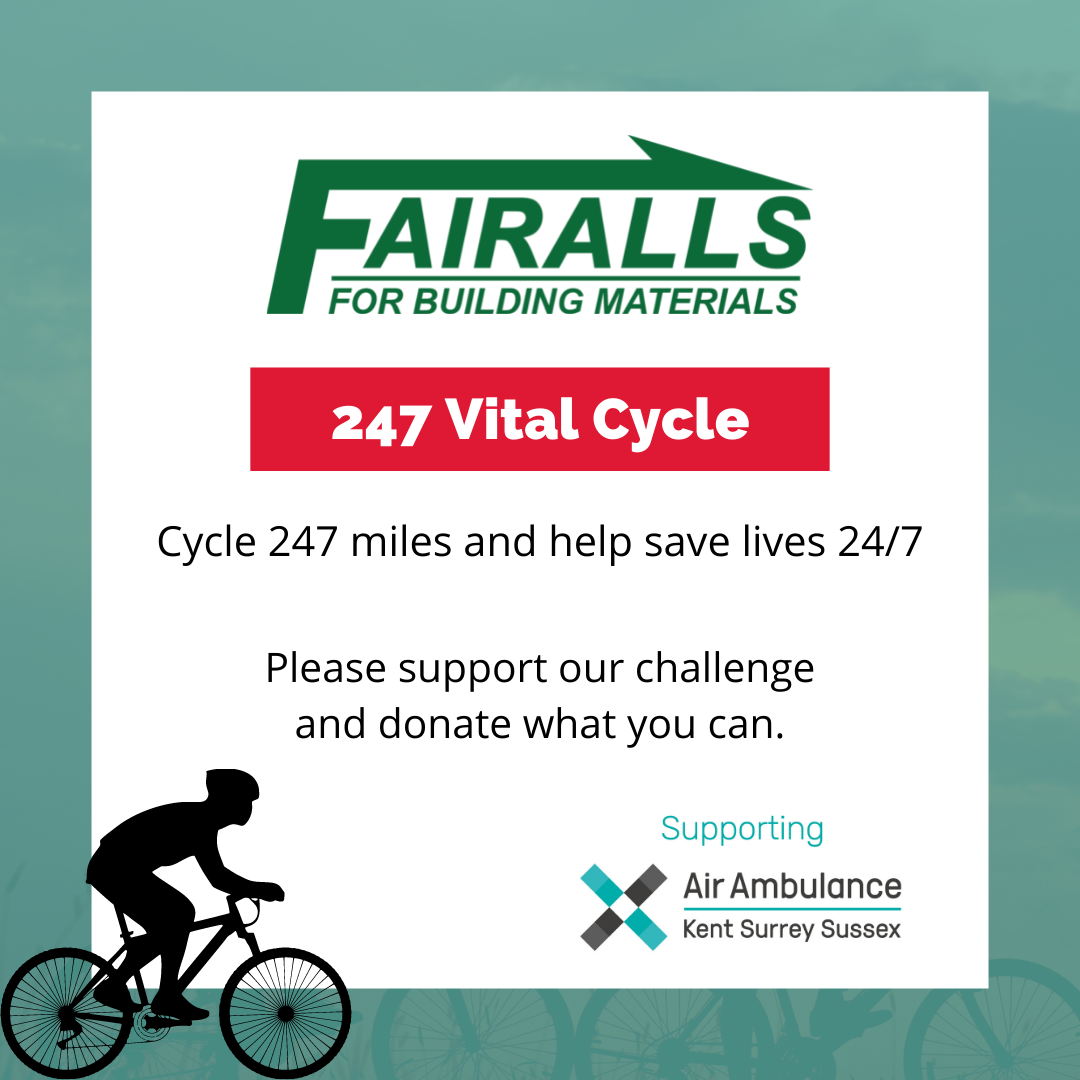 For further information and to register for free and get a free water bottle, please visit 247 Vital Cycle.  If you are taking part, please join the KSS Facebook Community  and set up a Facebook Fundraiser.
Why 247 Miles?
Air Ambulance Kent Surrey Sussex provide a vital life-saving service 24/7 – and that is why the challenge has been aptly named the 247 Vital Cycle.
Air Ambulance Kent Surrey Sussex provides world-class pre-hospital emergency medical care 24/7 to the 4.8 million people who live in Kent, Surrey and Sussex. It costs £15M annually to operate this life-saving service, with 88% raised through public donations and fundraising. It is hoped that, through sponsorship from family, friends and colleagues, 247 Vital Cycle will raise £20,000.
Helene Poursain, Director of Fundraising and Events at KSS, said: "We rely on the generosity of our fundraisers in order to be able to deliver our vital service to save lives. We would love to welcome participants to the KSS Vital Cycle Team for this special charity cycling event. Every mile completed on a bike and every pound donated to KSS will help to make sure we're there for the sickest and most critically injured patients across our regions in their hour of need whatever time of the day or night."
What Could Your Donation Buy?
With a charity like Air Ambulance Kent Surrey Sussex, every donation really does make a difference, however small. The charity gave us some examples of what they could buy from our fundraising:
- £5 could buy a pressure infuser, which is used when a critically ill or injured patient requires a rapid administration of fluids of blood products because of low blood pressure or bleeding
- £17 could buy one set of tubing for our ventilator, helping patients to breathe when they have been anaesthetised
- £60 could buy a set of fire retardant undergarments for a crew member to wear
- £120 could buy enough aircraft fuel for one life-saving mission
Please give what you can to help this incredible charity, who may one day end up saving your life or the life of someone close to you.