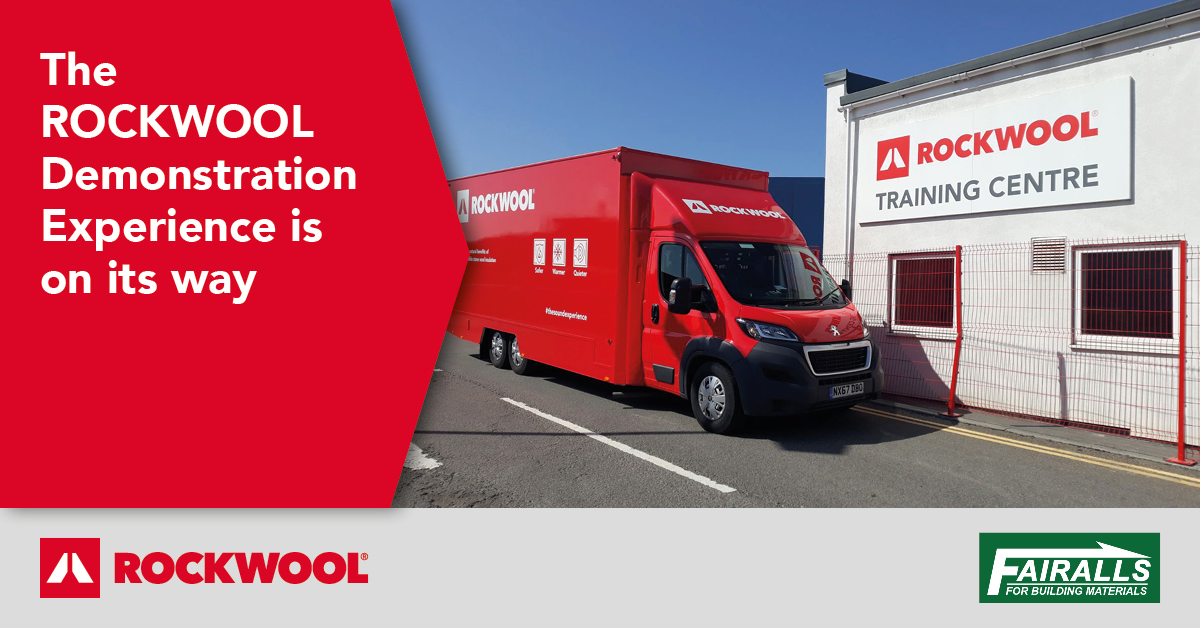 We are delighted to announce that the ROCKWOOL Demonstration Experience is coming to our Godstone Taylors Hill branch on 13th August. At this event, you will be able to find out more about the benefits of stone wool insulation and ask the experts any questions you have about the ROCKWOOL range.
Offering a set of simple, cost effective, and easy to fit products with benefits spanning thermal, sound and fire protection performance, its easy to see why the ROCKWOOL trade insulation range becoming more popular. You'll also find solutions for every application from pitched and flat roofs, to timber frame and floors within the ROCKWOOL range. You can find out more by attending on of our ROCKWOOL demonstration experiences.
What will be happening at the event?
Aboard the ROCKWOOL Demonstration Experience truck, you'll have the chance to:
- Get hands-on with ROCKWOOL's range of stone wool insulation. Touch, see and learn what makes ROCKWOOL a market leading choice
- Receive FREE training direct from ROCKWOOL on topics including product selection and efficient installation, to the latest legislation and grants
- Improve your knowledge on all things insulation so you can advise your customers with confidence
- Get EXCLUSIVE on-the-day offers and take away a goody bag
When and where can I catch the ROCKWOOL Demonstration Experience?
ROCKWOOL are going to be with us:
- Godstone Taylors Hill – Friday 13th August
If these dates and locations don't suit you, you can also attend the ROCKWOOL Demonstration Experience at one of our sister merchants, Parker Building Supplies or Chandlers Building Supplies. The ROCKWOOL events are taking place at several of their branches too:
- Parkers Crowborough - Tuesday 10th August
- Parkers Tonbridge- Wednesday 11th August 
- Chandlers Banstead– Thursday 12th August
- Chandlers Brighton – Tuesday 17th August
- Chandlers RIngmer – Wednesday 18th August
- Parkers St Leonards on Sea - Thursday 19th August
All of these events will be running from 7:30am untill 1pm. You can find out more by contacting your local branch and we will be happy to help. We hope to see you at the ROCKWOOL Demonstration Experience!