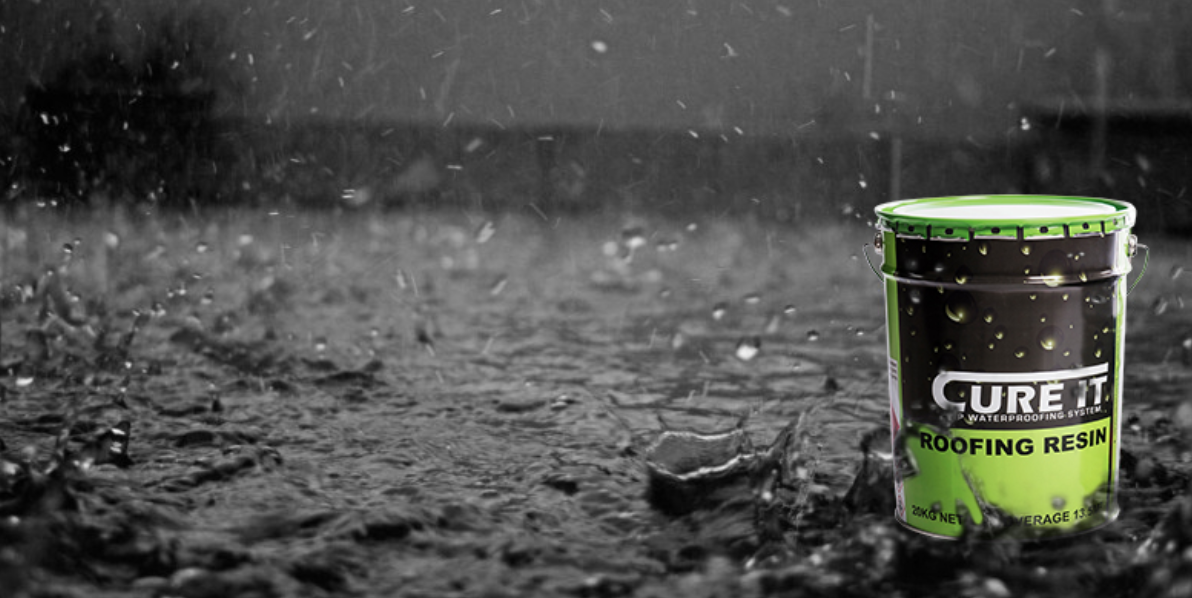 Your roof is your homes first line of defence against the weather, and it is what makes a home. Research shows that many buildings experience problems over a period of time, especially when it comes to the roofs being damaged due to pooling water, cracks, leaks and moisture ingress.
The result is that people often have to spend a lot of time and money into fixing their roofs and the same damage might happen again within a year or two. Instead of doing regular inspections and doing yearly repairs, why not get the premium quality flat roofing system?
CURE IT is a professional GRP flat roofing waterproofing system. The roofing material that CURE IT uses, Glass Reinforced Polyester, is a material made from a polyester resin, which is reinforced by chopped strand mat glass fibres to form a GRP laminate. Which means a GRP flat roof is highly versatile and lightweight. It is also diamond hard and waterproof which allows your roofs highly resistance from long term wear!
So, what are the main benefits of the CURE IT GRP roofing?
GRP has a number of benefits compared to traditional roofing products, especially for flat roofing. Here is some benefits of CURE IT according to their website:
Completely UV resistant.
Resistant to Corrosion.
Cold laid and not require any form of heat treatment.
Extremely durable and completely waterproof .
Can be finished in any wide range of colours and include options such as nonslip finishes.
It remain leak-free for life if installed correctly.
The system comes complete with a 20 year guarantee on the materials from the manufacturer and a guarantee from the installer that the roof will remain leak free for at least 20 years.
GET IT NOW!
Provide your home or building(s) a nice looking and secured flat roof. You can now get CURE IT GRP Roofing System from our High Street branch or via our Fairalls online shop.
One last thing…
How to install CURE IT? CURE IT now provide training course, online instruction and mobile application that helps you to install your roof STEP BY STEP! Below is one of their videos to show you how it is done.
For more information, please don't hesitate to contact us from Fairalls!
Our number is 01883 731126 and our email address is info@fairalls.co.uk