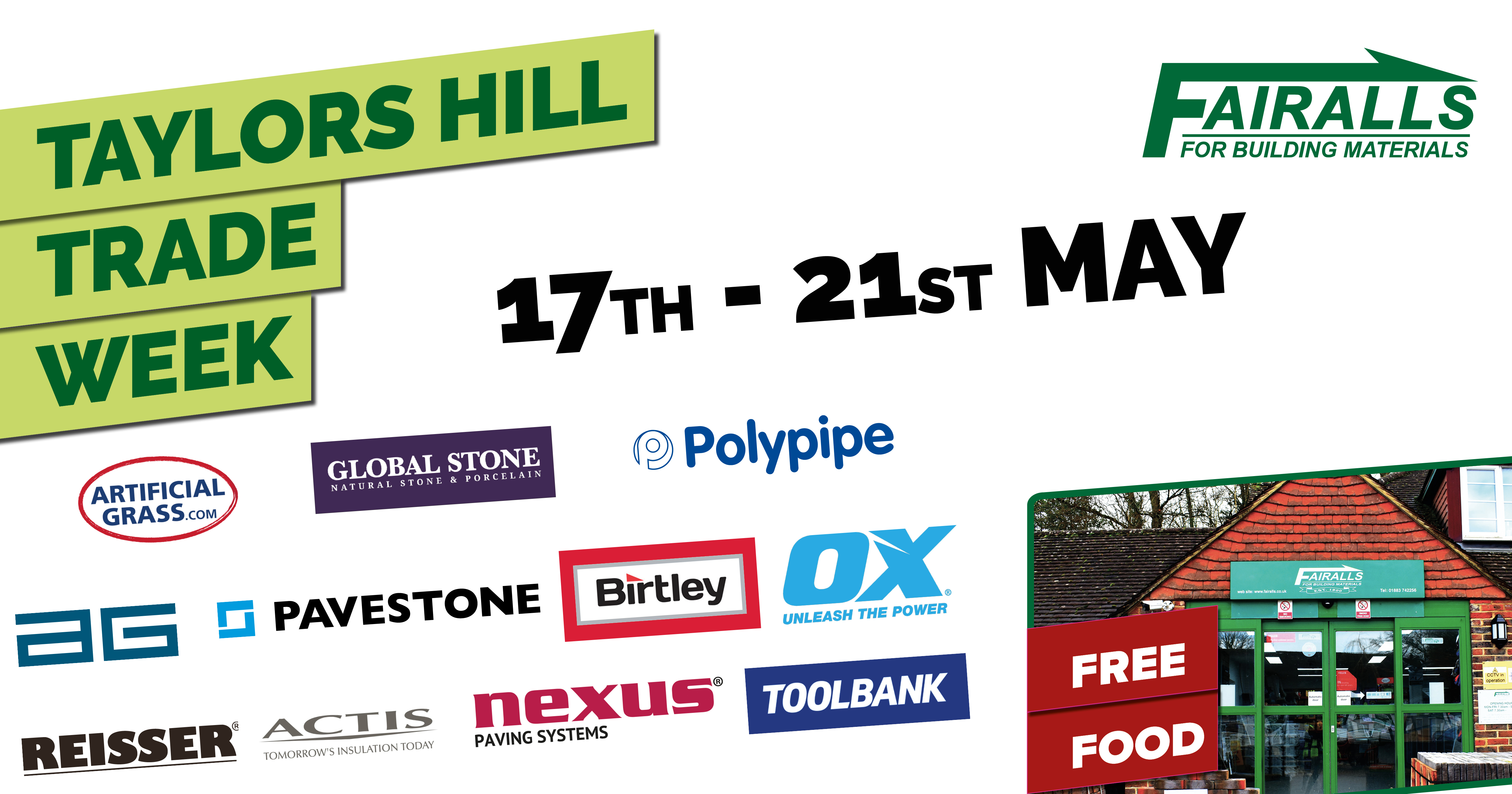 Starting on Monday 17th May and running until Friday 21st, we are holding a jam-packed trade week at our Taylors Hill branch in Godstone. We will have several of our top suppliers joining us throughout the week to showcase products including landscaping, insulation and tools. We will have free hot food on offer to all visitors too 
Our suppliers will be on hand to answer any technical questions you have about products or any queries you might want answered about installation. Each day, the events start at 8am.
Who is joining us on our trade week?
Monday 17th May
Kicking off our trade week, we have Birtley joining us. Birtley are a major supplier of steel lintels with a reputation for offering superior corrosion protection and lifespan compared with their pre-galvanized steel range.
Tuesday 18th May
On day two of our trade week, Reisser, Actis and Polypipe will be in attendance. Reisser are known throughout the construction industry for their high quality, high performance woodscrews.
Actis are one of our major suppliers of insulation. Actis specialise in the design and manufacture of innovative building insulation products, such as reflective multifoil insulation and membranes for roofs, walls and floors.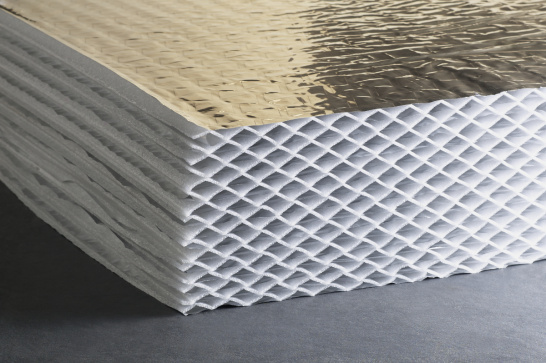 Market leading manufacturer of plastic pipe and fittings, Polypipe, will also be with us to raise awareness of their range.
Wednesday 19th May
On Wednesday, Toolbank will be exhibiting at our branch, putting the spotlight on their range of hand and power tools. AG will also be with us to talk about their innovative landscaping solutions and to give us tips on installing their products.
Thursday 20th May
On the Thursday, we will be joined by two of our major landscaping material suppliers; Pavestone and Nexus. You will be able to find out more about Pavestone's paving range including natural stone paving and their increasingly popular range of porcelain paving.
Nexus Paving Systems are a specialist supplier of innovative paving, landscaping and driveway products as well as offering a range of paving ancillary products.

Friday 21st May
For the final day of our trade week, join us to meet experts from Global Stone, Ox and ArtificialGrass.com.
Global Stone are another one of our major paving suppliers with an impressive range of premium natural sandstone and porcelain paving. ArtificialGrass.com will be showcasing samples of their artificial grass – you will be able to find out about their classic, premium, eco-friendly and specialist ranges of artificial grass.
Ox will also be attending the last day of our trade week. Ox is a brand name that everyone in the industry will be familiar with, being a world-leading manufacturer of hand tools, diamond tools, workwear and safety products.
With so much going on during our trade week including product demonstrations, special offers and free food, you don't want to miss out! Join us at our Taylors Hill branch to make the most of it.